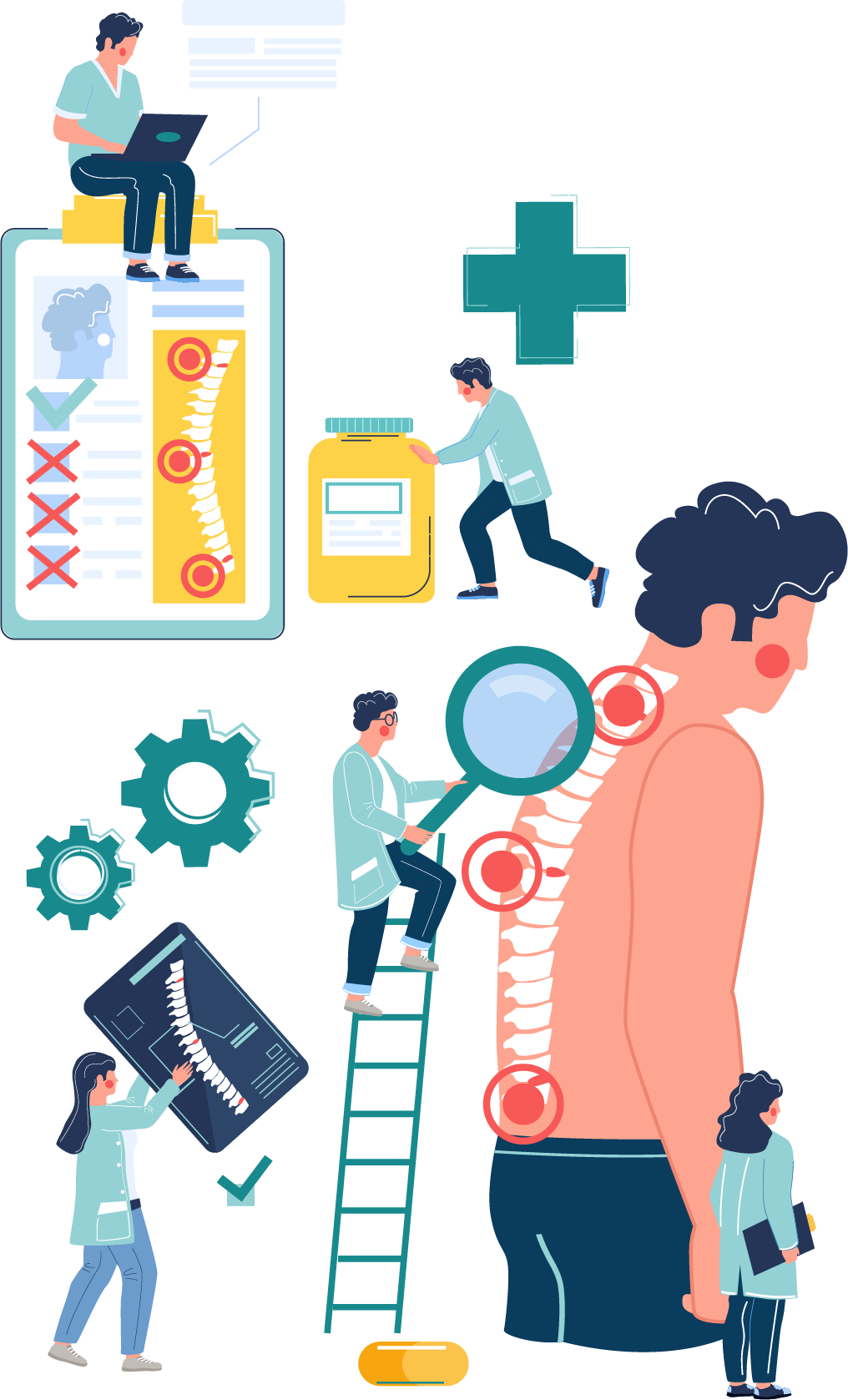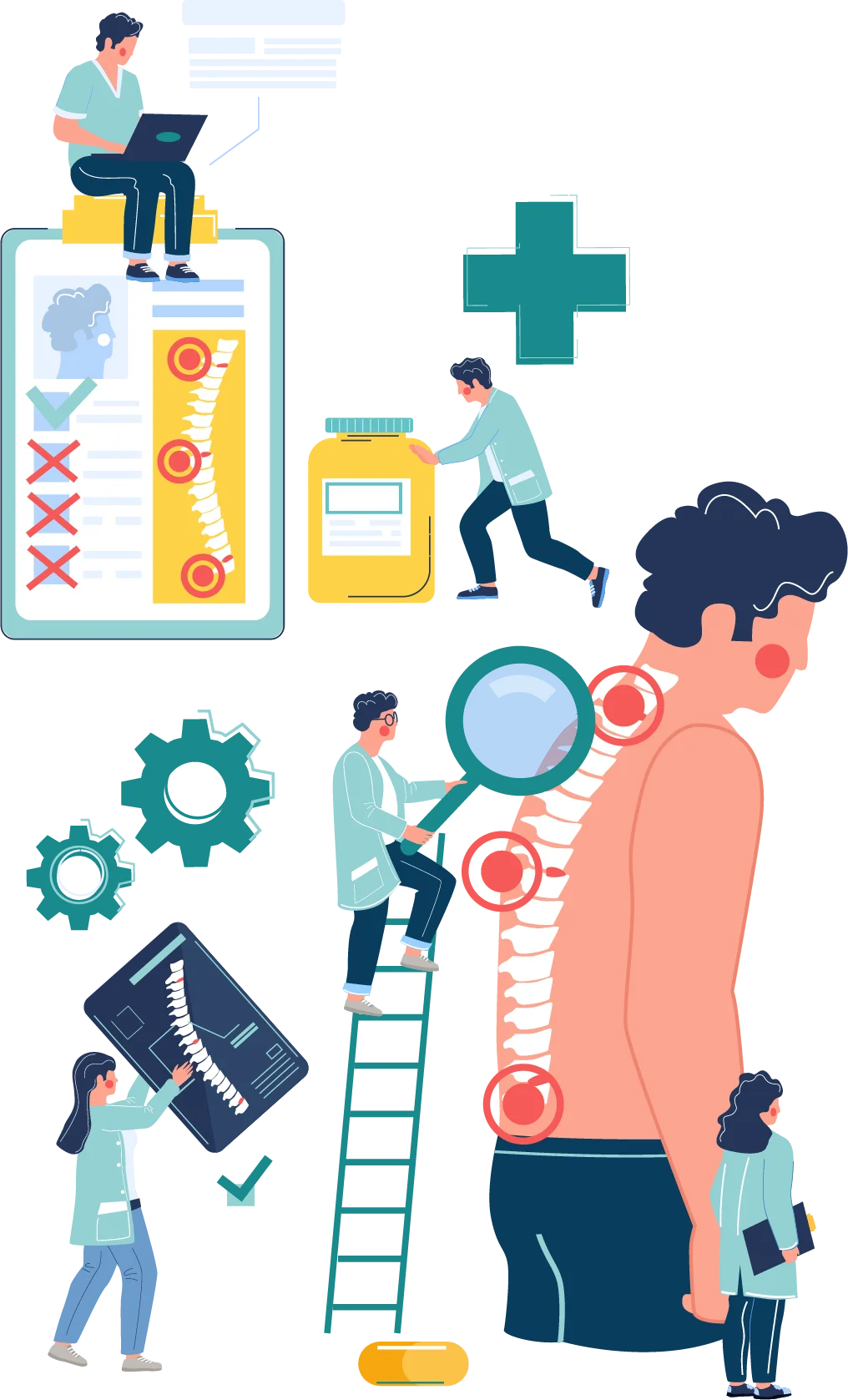 Torso braces or orthopedic corsets
At Astend, we create personalized orthopedic corsets from materials such as: thermoplastic sheets, carbon fiber and resin. These are light materials and very durable at the same time. They are characterized by various degrees of hardness and elasticity, thanks to which they provide comfort and serve patients for a long time.
Thanks to the wide range of materials that we have in our offer, we can make orthoses tailored to various types of diseases and the individual needs of the patient. We also care about the aesthetics of the corset, giving the user the opportunity to co-create its appearance. We are aware that in everyday life this has an impact on increasing the patient's self-confidence.
Mechanizm odziaływania gorsetów
It is based on a three-point distribution of corrective forces causing the displacement of specific areas of the torso under the influence of pelottes and relieving areas.
Product personalization
It is possible to personalize the corset visually – transfer papers.
Mechanisms of corset interaction
Passive Correction:
pressure on the convex place of curvature – tissue shifting with pelottes;

spine derotation – reducing the pathological position of the vertebrae (rotation);

elongation – lengthening the spine as a result of supporting the corset with the planes.
Active correction:
anti-gravity action to prevent deepening of the curvature;

corrective effect in the period of growth;

restoring and maintaining proper muscle structure.